Feb 23, 2019
Yarkon 3.6.0 is now available with branding for Cloud subscribers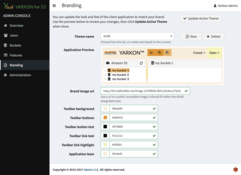 Version 3.6.0 of Yarkon Cloud is now available, including for the first time branding (white label) support. This feature was always available to users of Yarkon Server, and is now included in the monthly subscriptions for the Cloud version as well.
Users of the FREE Tier of Yarkon Cloud will receive this feature when they upgrade to the paid monthly subscription.
For more, see the [Getting Started](/yarkon-cloud-getting-started/#branding manual for Yarkon Cloud.