Supercharge your
storage
Turn your S3 compatible storage into a shared drive.
Fast. Secure. Reliable. Cost effective.





Simple and intuitive
Built for the web, no client install
You only need a web browser. Nothing to download, nothing to install, and nothing to keep upgrading and fixing.
Fast and responsive, Yarkon works on any device.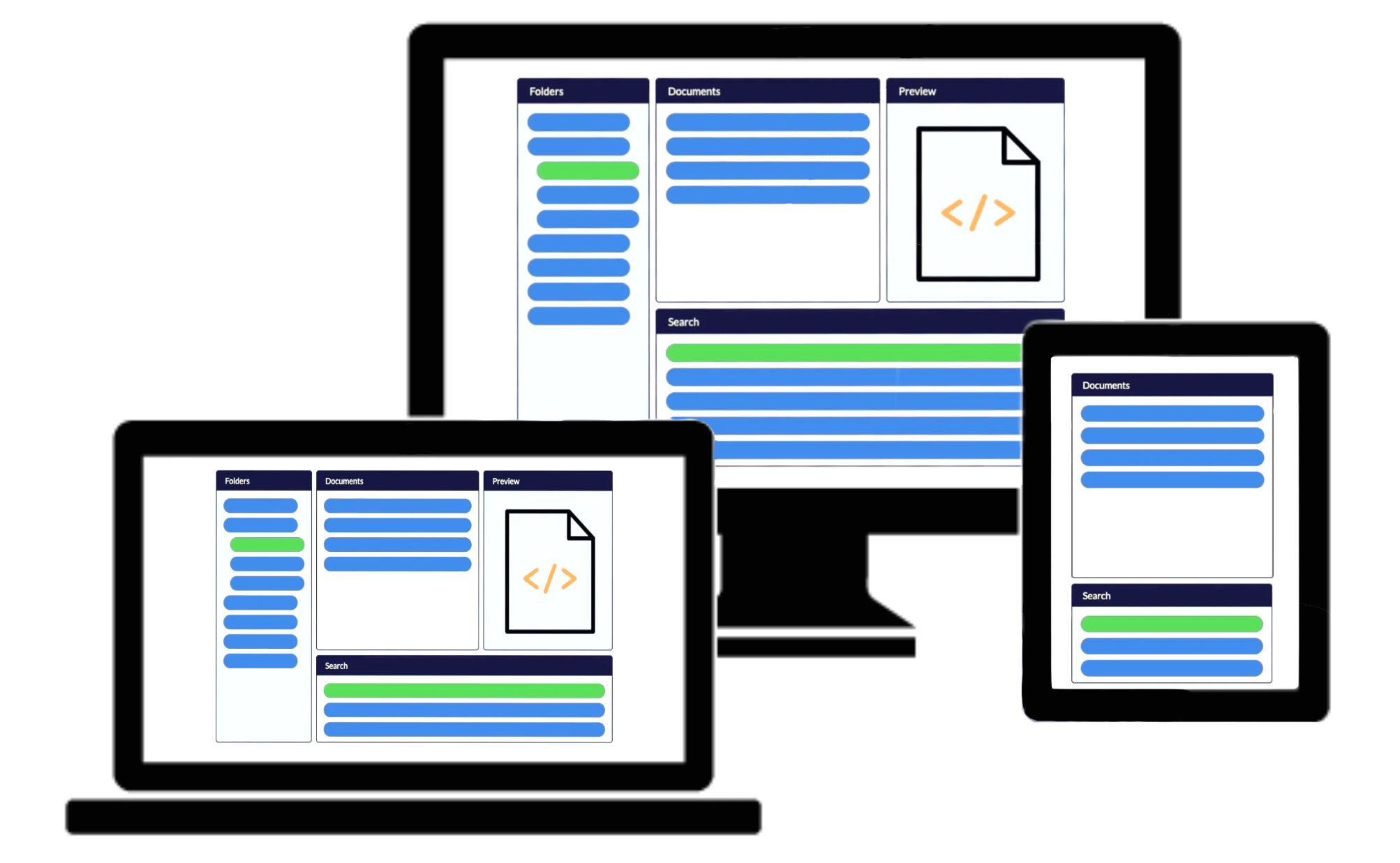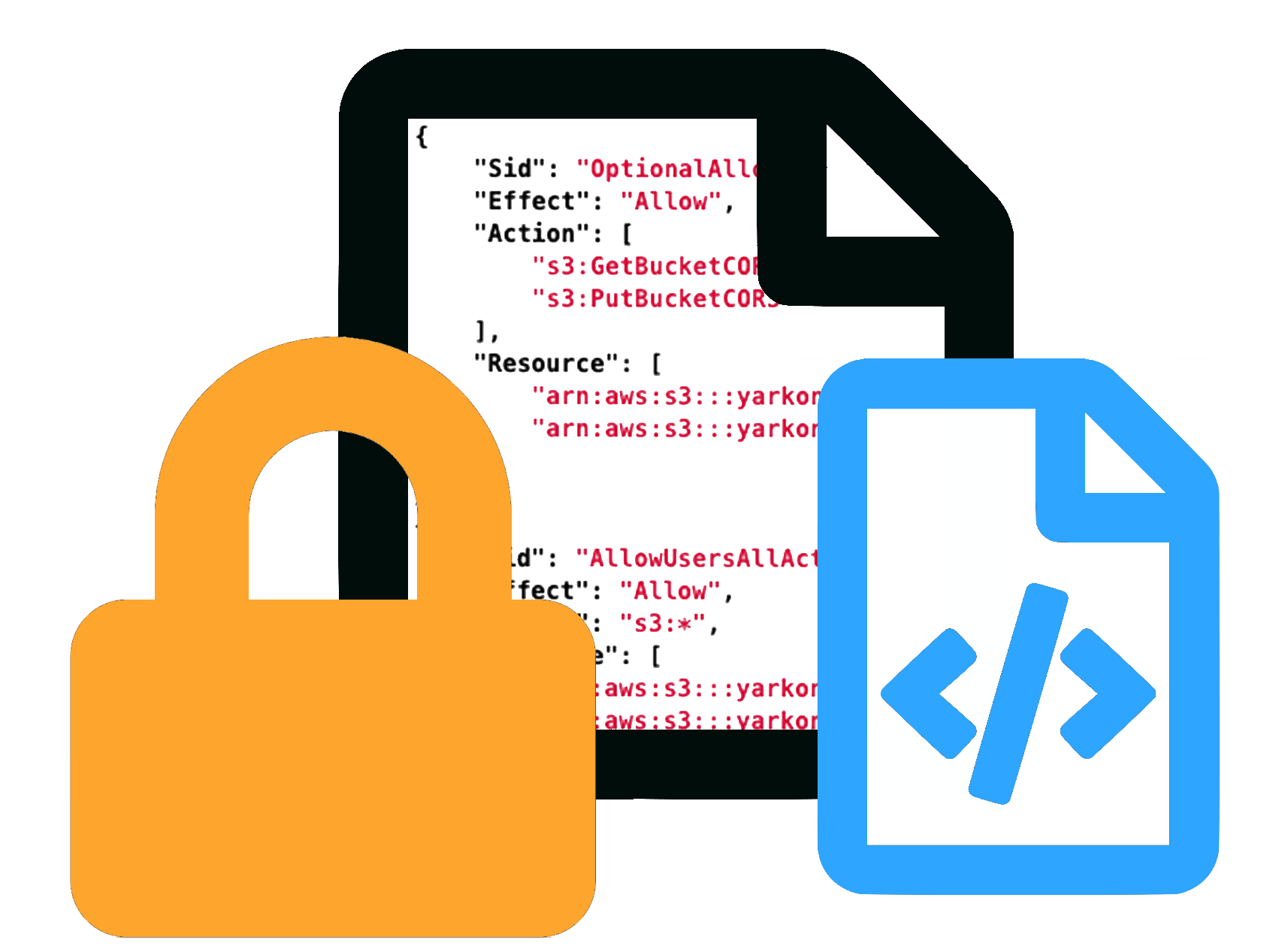 100% IAM compatible
Highly secure S3 browser
Our proprietary authorization system dynamically generates short lived session based tokens, granting end users only the minimal permissions needed.
Your S3 keys are never exposed or shared with end users.
Use your existing AWS S3 account
S3 Access to
All
With Yarkon, any user in your organization can have secure S3 access, without having to create any user level IAM accounts.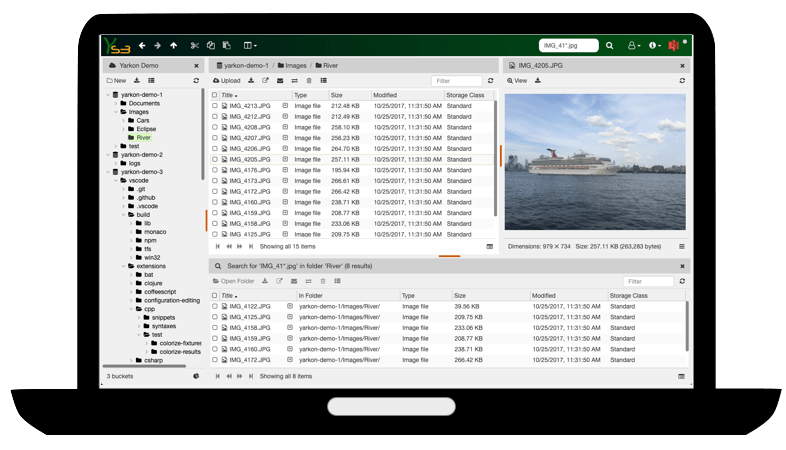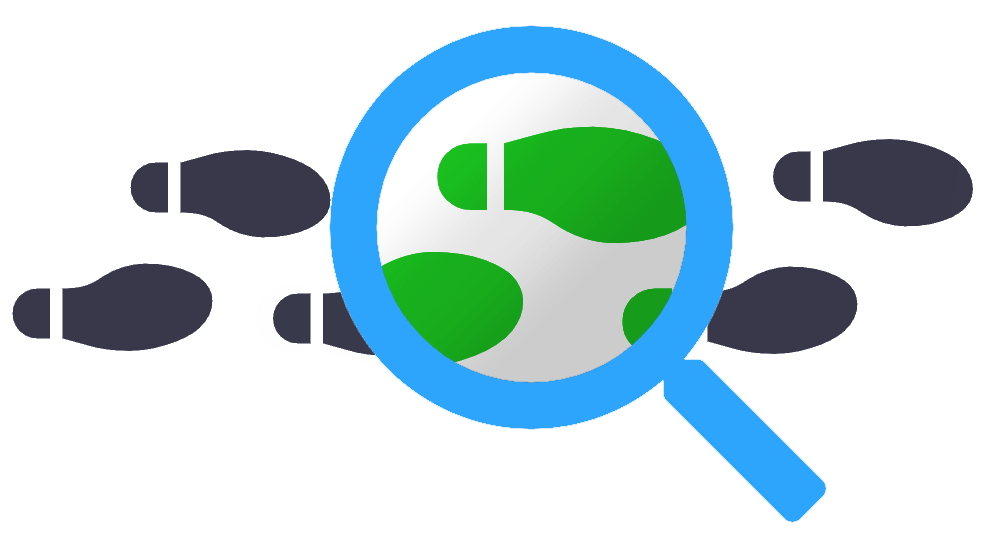 The best in compliance
Always be in the know
If you need to know who did what and when in your S3 account, Yarkon has the right solution for you - Audit Trail.
A solution for
every

use case

Yarkon has the right option for your use case. You can start with the fully functional FREE tier and upgrade if and when you need. Use Yarkon as a service, with us handling everything for you - or you can host Yarkon inside your own VPC. Branding, single-sign-on and scripting are also available.
Personal, small team — FREE tier available
You only have a few end-users using few S3 buckets, or just want to see it in action before making a commitment?
The FREE tier of the hosted Yarkon service is available to sign up now!
Group, department, small business — Managed shared hosting
Are you looking for a fully managed turn-key solution with a pay-as-you-go or monthly plans?
Check out Yarkon Cloud. Start for FREE, upgrade when you need.
Enterprise, B2B — Self-hosted in your VPC
Need to host Yarkon in your VPC, or have enterprise grade requirements such as high-availability or single sign on?
Yarkon Server is available as an AMI or a docker from the AWS Marketplace.
Find out what these
teams

already know
"Easy installation and maintenance; stellar support"

"Secure, convenient and simple access to AWS S3"

"Intuitive, browser based shared drives in the cloud"

Yarkon is a great solution for extending S3 access to non-AWS users. The installation is dead simple, the configuration process is straightforward.
The support team is responsive, receptive, and offers prompt and decisive solutions to problems.
I would recommend Yarkon without any reservation.

We are using Yarkon to provide secure, convenient and simple access to soccer match footage in AWS S3.
We provide this service to our club managers and technical personnel.

With several remote branches we were looking for a way to move our shared drives to the cloud.
Yarkon was very simple to deploy; their support was quick and efficient.
The ease of use, no learning curve and cost-effectiveness made this a no brainer.

Trey R., Energective

John H., Football Federation Australia

Nathan S., Office 360