Feb 27, 2021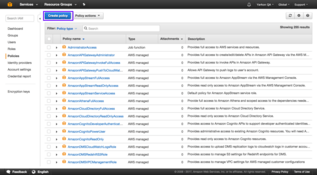 Yarkon version 5.3 is now available
Version 5.3 of Yarkon is now officially available, for all versions of Yarkon. This minor release includes:
Improvements to our IAM policy optimizer, allowing full support for non-inline policies. You can now use much larger policies with Yarkon.
Support for ENV based bucket list. This allows for an alternative more robust method to limit the bucket list shown to the user, instead of relying on IAM policies.