Mar 16, 2019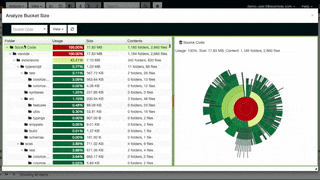 Yarkon 3.7.0 is now available with the all new storage analyzer
The next release of Yarkon Cloud, version 3.7.0, is now officially available and immediately accessible to all our Cloud customers.
The highlight of this dot release is the all new storage analyzer, allowing you to drill down, identify and reduce waste.
Additional features included in this release:
The image preview will now support an "actual size" display mode, as well as the "size to fit" mode.
Users with a device that has lower memory would now be able to reduce the concurrency level of some RAM heavy operations, to improve stability.