Nov 4, 2018
Yarkon 3.3.0 is now available with more file preview types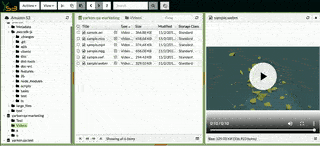 The next release of Yarkon Cloud, version 3.3.0, is now officially available and immediately accessible to all our Cloud customers.
The highlight of this dot release is the support for additional file preview options.
In addition to images of all types already supported in previous versions of Yarkon, we now have PDF documents, videos and text documents. For those who use S3 to store code documents, many of them would now be identified and syntax highlighting is available.
To ensure performance of the application is not impacted, you can now set an upper limit on the file size to preview.
Making sure the Preview pane is easier to access, we added a View menu, allowing you to control the panes directly from the menu.